Pond Maintenance: Microbe-lift 7.5 Buffer Stabilizer | Pond Water Care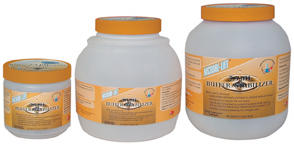 Pond Maintenance: Microbe-lift 7.5 Buffer Stabilizer
Pond Water Care
Conditioners
Microbe-lift safely buffers pH levels and prevents wide pH swings in ponds. Formulation includes two pH buffers for gentle effectiveness and three electrolytes to help maintain osmotic balance. Use after your pH is in a normal range (7.0 to 7.9)
Provides necessary alkalinity for nitrification.
Specially formulated to control fish toxicity which may arise from overdosing.
Naturally, not harmful to fish or plants.
Use four level scoops (included) per 120 gallons of pond water. It is recommended that you first adjust the pH in your pond to 7.5 pH and then add four level scoops per 120 gallons. DO NOT mix with any other chemicals before adding to pond because reactions may occur.
16oz will treat 800+ gallons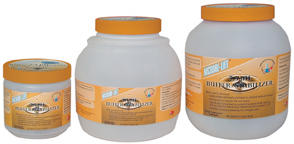 Filed under: Pond Supplies, Pond Care & Maintenance, Water Care, Conditioners and Pond Maintenance

If you have any questions about other Pond Supplies, Pond Maintenance, or have questions about getting the right Pond Water Care for your pond, please visit our full service Pond Supply store to learn more about Pond Maintenance or call Sunland Water Gardens @ 818-353-5131
Pond Water Care: Microbe-lift 7.5 Buffer Stabilizer – Conditioners
Source: Sunland Water Gardens
Author: Jacklyn Rodman
Learn more about:
Pond Supplies
Pond Maintenance
Pond Water Care

---
Areas we serve and more:
Pond Maintenance – Pond Supplies
Agoura Hills

Altadena

Arcadia

Bel-Air

Bellflower

Beverly hills

Calabasas

Encino

Glendale

Hollywood
Hollywood Hills

La canada

La Crescenta

Lancaster

Los Angeles

Los Angeles County

Malibu

Manhattan Beach

Montrose

North Hollywood
Paramount

Pasadena

Porter Ranch

San Fernando

San Marino

Santa Clarita

Santa Monica

Sherman Oaks

Simi Valley

South Pasadena
Studio City

Sun Valley

Sunland

Sylmar

Thousand Oaks

Torrance

Ventura

West Hills

West Hollywood

Westlake village

Woodland Hills
Sunland Water Gardens – Your Pond Supplier since 1965.
A leader in Pond Maintenance – An expert in Pond Supplies for over 25 years
Contact the pond experts today at (818) 353-5131.
Filed under: Pond Supplies / Pond Maintenance / Pond Water Care / Microbe-lift 7.5 Buffer Stabilizer / Conditioners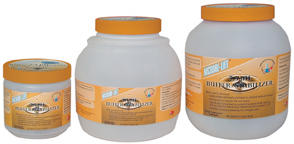 https://sunlandwatergardens.com
Pond Water Care: Microbe-lift 7.5 Buffer Stabilizer – Conditioners
Sunland Water Gardens
"Learn more about Microbe-lift 7.5 Buffer Stabilizer – Pond Water Care – Pond Maintenance and Pond Maintenance at SunlandWaterGardens.com"
9948 Sunland Blvd
Sunland
,
CA
91040
(818) 353-5131
Also See: Pond Supplies – Pond Maintenance – Pond Water Care – Conditioners
Pond Supplies: https://sunlandwatergardens.com/pond-supplies/
Pond Maintenance: https://sunlandwatergardens.com/pond-supplies/pond-maintenance/
Pond Water Care: https://sunlandwatergardens.com/pond-water-care/