Aquascape Pond Supplies: Water Garden Lifestyles Book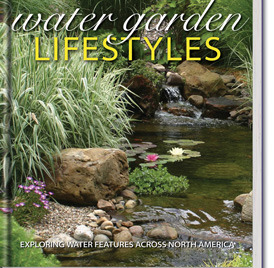 Water Garden Lifestyles Book
Aquascape Pond Supplies
Books and Videos
Books
Aquascape Pond Supplies: Water Garden Lifestyles Book
This book titled "Water Garden Lifestyles" was published by Aquascape. Aquascape is the leader when it comes to water gardens and has developed into an award winning multi-million dollar company. This is the perfect book to set on your coffee table. It is filled with pages and pages of photographs consisting of beautiful backyard water gardens. This book will show you various water gardens throughout North America. Many of the pictures in this book are amazingly beautiful.
Who Should Buy This Book
Those individuals who have a passion for water gardens and enjoy looking at beautiful scenery would definitely enjoy turning every page of this book. Water Garden Lifestyles is packed full of beautiful photographs of backyard water gardens that will amaze you.
Great for Motivation
It goes without saying, pictures are great for motivating people. If you have always wanted your own backyard water garden, but needed motivation when it comes to creating it, this book will definitely help you. Regardless, by looking at the photographs in this book, you will get to see how beautiful water gardens are throughout North America.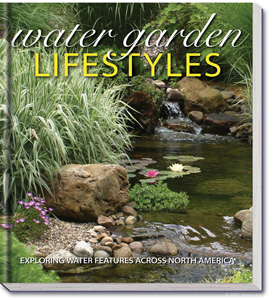 Aquascape Pond Supplies: Water Garden Lifestyles Book – Part Number 99529
Aquascape Pond Supplies: Water Garden Lifestyles Book | Part Number 99529 Learn more about Aquascape Pond Supplies at SunlandWaterGardens.com
---

If you have any questions about other Books and Videos, Water Garden Lifestyles Book, or have questions about getting the right Pond Books and Videos or Books for your pond, please visit our full service Pond Supply store to learn more about Books and Videos or call Sunland Water Gardens @ 818-353-5131
Aquascape Pond Supplies: Water Garden Lifestyles Book / Books and Videos
Source: Sunland Water Gardens
Author: Jacklyn Rodman
Learn more about:
Pond Supplies
Aquascape Pond Supplies
Pond Protection

Areas we serve and more:
–
Agoura Hills

Altadena

Arcadia

Bel-Air

Bellflower

Beverly hills

Calabasas

Encino

Glendale

Hollywood
Hollywood Hills

La canada

La Crescenta

Lancaster

Los Angeles

Los Angeles County

Malibu

Manhattan Beach

Montrose

North Hollywood
Paramount

Pasadena

Porter Ranch

San Fernando

San Marino

Santa Clarita

Santa Monica

Sherman Oaks

Simi Valley

South Pasadena
Studio City

Sun Valley

Sunland

Sylmar

Thousand Oaks

Torrance

Ventura

West Hills

West Hollywood

Westlake village

Woodland Hills
Water Garden Lifestyles Book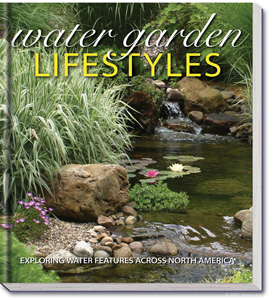 $29.98
In Stock
Product description:
Aquascape Pond Supplies: Water Garden Lifestyles Book. Part #: 99529 – Books and Videos / Books
Customer reviews:
Jacklyn Rodman- bySunlandWaterGardens.com,11/24/2014
5/5stars
Sunland Water Gardens – Your Pond Supplier since 1965.
A leader in Aquascape Pond Supplies – An expert in Ponds for over 25 years
Contact the pond experts today at (818) 353-5131.
Filed under: Aquascape Pond Supplies / Books and Videos / Books / Water Garden Lifestyles Book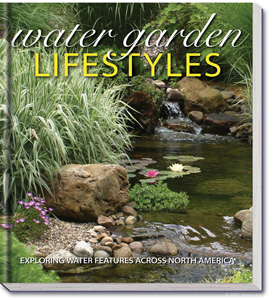 https://sunlandwatergardens.com
Aquascape Pond Supplies: Books and Videos / Books / Water Garden Lifestyles Book
Sunland Water Gardens
"Learn more about Aquascape Pond Supplies: Water Garden Lifestyles Book – and Books and Videos at SunlandWaterGardens.com"
9948 Sunland Blvd
Sunland
,
CA
91040
(818) 353-5131