Aquascape Pond Air 2 – Pond Aeration – Part Number: 75000 – Pond Supplies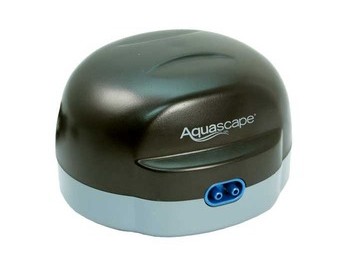 Pond Air 2
Aquascape Pond Supplies
Pond Aeration
Aeration
Aquascape Pond Supplies: Pond Air 2
The Pond Air 2 Aerator by Aquascape is one of the best in the market. It is a great small aerator for ponds up to around 2000 gallons. They work great in any pond from 500 gallons up to 2000 gallons. It is a very light and efficient pump.
It comes with 2 diffusers, allowing you to spread the air around. You can use this product in both summer and winter primarily to help protect fish and the water quality.
It works in depths of up to 8.5 to 9 feet deep, which is amazing for a small aerator like this. It includes a max flow rate, max air depth, and includes 2 diffusers, 2 lengths of 25 feet rubber airline, 6 watts, .055 amps and a 6 foot power cable.
It is important that you protect the compressor from the weather because it is not water proof.  It needs to be covered. You can put it in a small building or cover it with Aquascapes full rocks. If air is lost and eventually it will be lost, you can replace the diaphragm (you can purchase replacement diaphragm kits).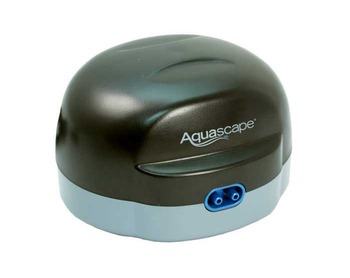 ---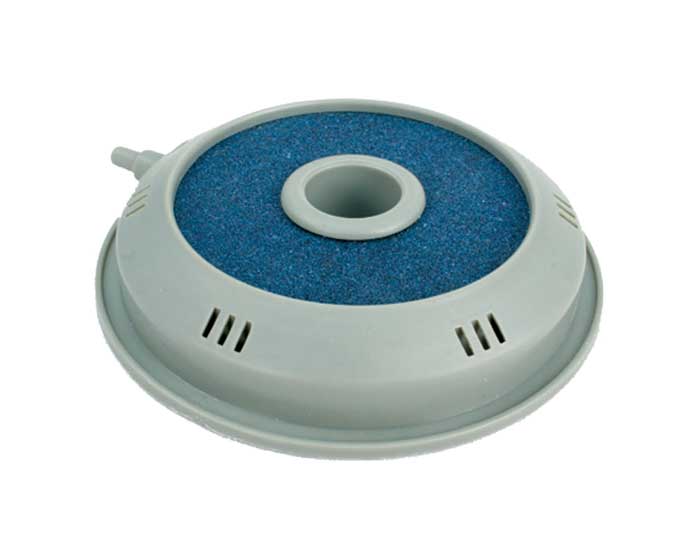 ---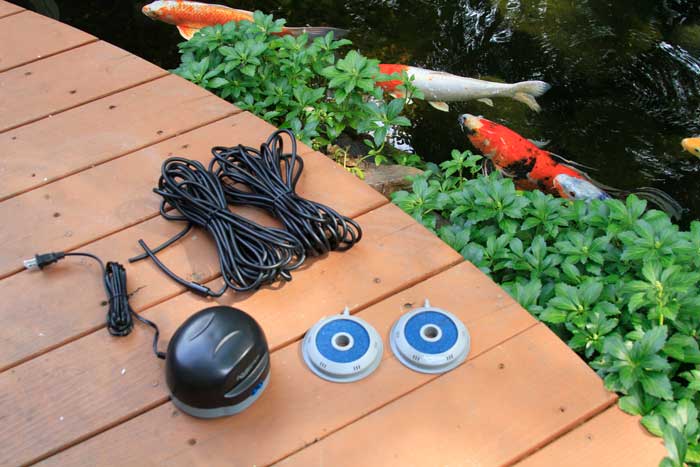 ---
Aquascape Pond Supplies: Pond Air 2 – Part Number 75000

If you have any questions about other Pond Aeration, Pond Air 2, or have questions about getting the right Pond Pond Aeration or Aeration for your pond, please visit our full service Pond Supply store to learn more about Pond Aeration or call Sunland Water Gardens @ 818-353-5131
Aquascape Pond Supplies: Pond Air 2 / Pond Aeration
Source: Sunland Water Gardens
Author: Jacklyn Rodman
Learn more about:
Pond Supplies
Aquascape Pond Supplies
Decorative Water Features
---
Areas we serve and more:
Aquascape Pond Aeration Aeration
Aquascape Pond Supplies: Pond Air 2 – Part Number 75000
---
Agoura Hills

Altadena

Arcadia

Bel-Air

Bellflower

Beverly hills

Calabasas

Encino

Glendale

Hollywood
Hollywood Hills

La canada

La Crescenta

Lancaster

Los Angeles

Los Angeles County

Malibu

Manhattan Beach

Montrose

North Hollywood
Paramount

Pasadena

Porter Ranch

San Fernando

San Marino

Santa Clarita

Santa Monica

Sherman Oaks

Simi Valley

South Pasadena
Studio City

Sun Valley

Sunland

Sylmar

Thousand Oaks

Torrance

Ventura

West Hills

West Hollywood

Westlake village

Woodland Hills
Aquascape Pond Air 2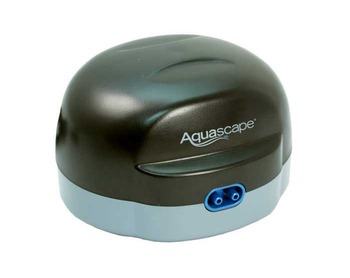 Product description:
Aquascape Pond Air 2 – Pond Supplies – Pond Aeration – Aeration – Part Number: 75000
Customer reviews:
Sunland Water Gardens
– by
SunlandWaterGardens.com
,2015-02-28
Filed under: Aquascape Pond Supplies / Pond Aeration / Aeration / Pond Air 2
Sunland Water Gardens
Pond supply store located near Los Angeles that carries pond supplies such as pond plants, pond pumps, pond filters and wide variety of aquatic plants. Sunland Water Gardens also carries the largest selection of pond fish such as Koi, Cat Fish, Tilapia and other pond fish.
9948 Sunland Blvd
Sunland
,
CA
91040
Phone: (818) 353-5131
www.sunlandwatergardens.com
Hours: Tuesday-Saturday 10:00am – 5:00pm
Sunday 10:00am – 3:00pm
Fri-Sat 5pm – 10:00pm (Closed Mondays)
Aquascape Pond Air 2 – Pond Aeration – Part Number: 75000 – Aquascape Pond Supplies
Aquascape
Pond Aeration
Aeration