Aquascape MicroSkim® – Pond Filtration – Part Number: 99771 – Pond Supplies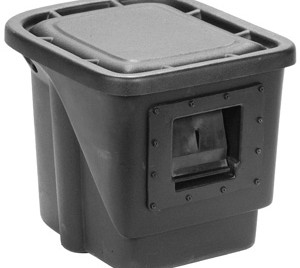 MicroSkim®
Aquascape Pond Supplies
Pond Filtration
Skimmers
Aquascape Pond Supplies: MicroSkim®
Aquascape MicroSkim
The MicroSkim skims the surface of your pond then wipes it clean in seconds. It is suited for ponds that handle over 1000 gallons of water and needs debris cleared so fish can thrive better in it. The MicroSkim® pond filter is a product from Aquascape, the largest maker of high end plumbing equipment for ponds, gardens and fountains.
The MicroSkim from Aquascape comes with debris net large enough to pick floating debris from the pond surface making the waters clear. The MicroSkim® net is also specially designed to capture the protein film on the pond surface as well just before it sinks down to the bottom. This will save you a lot of maintenance procedures that could otherwise be easily avoided just by using this state of the art MicroSkim® tool.
It will only take you about 2 to 3 minutes skimming an entire pond ridding it of dirt and debris. This MicroSkim® from Aquascape can cover of 150 square feet of water surface and works with different kinds of pumps, even those that can reach power levels of 2,500 GPH. MicroSkim® from Aquascape is designed with a round shape to give it structural strength while clearing debris. Additionally, its unique design also hides the plumbing and working pump from plain view.
Aquascape pond surface skimmers remove unwanted debris, including protein film, from the surface of the pond before it has time to sink, reducing unnecessary maintenance. These filters feature large removable debris nets that allow for quick and easy maintenance.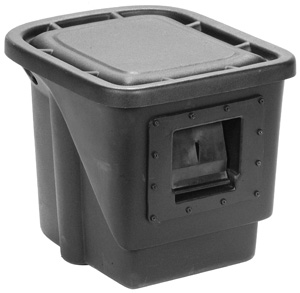 ---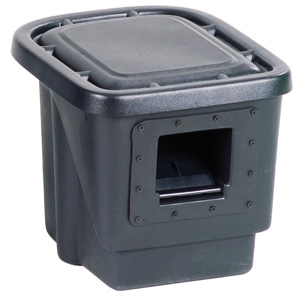 ---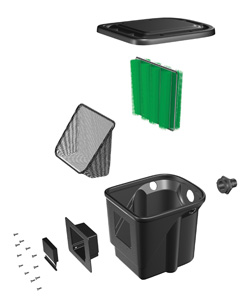 ---
Aquascape Pond Supplies: MicroSkim® – Part Number 99771

If you have any questions about other Pond Filtration, MicroSkim®, or have questions about getting the right Pond Pond Filtration or Skimmers for your pond, please visit our full service Pond Supply store to learn more about Pond Filtration or call Sunland Water Gardens @ 818-353-5131
Aquascape Pond Supplies: MicroSkim® / Pond Filtration
Source: Sunland Water Gardens
Author: Jacklyn Rodman
Learn more about:
Pond Supplies
Aquascape Pond Supplies
Decorative Water Features
---
Areas we serve and more:
Aquascape Pond Filtration Skimmers
Aquascape Pond Supplies: MicroSkim® – Part Number 99771
---
Agoura Hills

Altadena

Arcadia

Bel-Air

Bellflower

Beverly hills

Calabasas

Encino

Glendale

Hollywood
Hollywood Hills

La canada

La Crescenta

Lancaster

Los Angeles

Los Angeles County

Malibu

Manhattan Beach

Montrose

North Hollywood
Paramount

Pasadena

Porter Ranch

San Fernando

San Marino

Santa Clarita

Santa Monica

Sherman Oaks

Simi Valley

South Pasadena
Studio City

Sun Valley

Sunland

Sylmar

Thousand Oaks

Torrance

Ventura

West Hills

West Hollywood

Westlake village

Woodland Hills
Aquascape MicroSkim®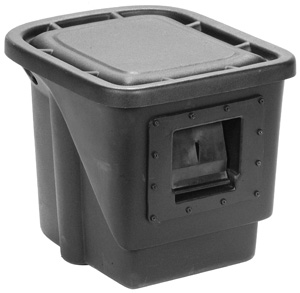 Product description:
Aquascape MicroSkim® – Pond Supplies – Pond Filtration – Skimmers – Part Number: 99771
Customer reviews:
Sunland Water Gardens
– by
SunlandWaterGardens.com
,2015-02-28
Filed under: Aquascape Pond Supplies / Pond Filtration / Skimmers / MicroSkim®
Sunland Water Gardens
Pond supply store located near Los Angeles that carries pond supplies such as pond plants, pond pumps, pond filters and wide variety of aquatic plants. Sunland Water Gardens also carries the largest selection of pond fish such as Koi, Cat Fish, Tilapia and other pond fish.
9948 Sunland Blvd
Sunland
,
CA
91040
Phone: (818) 353-5131
www.sunlandwatergardens.com
Hours: Tuesday-Saturday 10:00am – 5:00pm
Sunday 10:00am – 3:00pm
Fri-Sat 5pm – 10:00pm (Closed Mondays)
Aquascape MicroSkim® – Pond Filtration – Part Number: 99771 – Aquascape Pond Supplies
Aquascape
Pond Filtration
Skimmers