Pond Maintenance: Clear Pond Dry 2# | Pond Water Care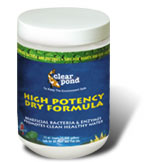 Pond Maintenance: Clear Pond Dry 2#
Pond Water Care
Bacterial Products
Clear Pond Dry contains over 56 billion dormant microbes in each ounce . Microbes produce enzymes which specifically target and decompose many of the toxic compounds and oganics found in pond water (including dead algae, hydrocarbons and detergents).
Activated when added directly into your pond.
Can be added either directly to the pond or pond filter. 2# oz treats approx. 16,000 gallons
See our other barley straw products and other pond water treatment products.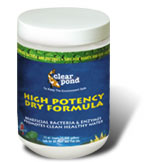 Filed under: Pond Supplies, Pond Care & Maintenance, Water Care, Bacterial Products and Pond Maintenance

If you have any questions about other Pond Supplies, Pond Maintenance, or have questions about getting the right Pond Water Care for your pond, please visit our full service Pond Supply store to learn more about Pond Maintenance or call Sunland Water Gardens @ 818-353-5131
Pond Water Care: Clear Pond Dry 2# – Bacterial Products
Source: Sunland Water Gardens
Author: Jacklyn Rodman
Learn more about:
Pond Supplies
Pond Maintenance
Pond Water Care

---
Areas we serve and more:
Pond Maintenance – Pond Supplies
Agoura Hills

Altadena

Arcadia

Bel-Air

Bellflower

Beverly hills

Calabasas

Encino

Glendale

Hollywood
Hollywood Hills

La canada

La Crescenta

Lancaster

Los Angeles

Los Angeles County

Malibu

Manhattan Beach

Montrose

North Hollywood
Paramount

Pasadena

Porter Ranch

San Fernando

San Marino

Santa Clarita

Santa Monica

Sherman Oaks

Simi Valley

South Pasadena
Studio City

Sun Valley

Sunland

Sylmar

Thousand Oaks

Torrance

Ventura

West Hills

West Hollywood

Westlake village

Woodland Hills
Sunland Water Gardens – Your Pond Supplier since 1965.
A leader in Pond Maintenance – An expert in Pond Supplies for over 25 years
Contact the pond experts today at (818) 353-5131.
Filed under: Pond Supplies / Pond Maintenance / Pond Water Care / Clear Pond Dry 2# / Bacterial Products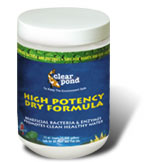 https://sunlandwatergardens.com
Pond Water Care: Clear Pond Dry 2# – Bacterial Products
Sunland Water Gardens
"Learn more about Clear Pond Dry 2# – Pond Water Care – Pond Maintenance and Pond Maintenance at SunlandWaterGardens.com"
9948 Sunland Blvd
Sunland
,
CA
91040
(818) 353-5131
Also See: Pond Supplies – Pond Maintenance – Pond Water Care – Bacterial Products
Pond Supplies: https://sunlandwatergardens.com/pond-supplies/
Pond Maintenance: https://sunlandwatergardens.com/pond-supplies/pond-maintenance/
Pond Water Care: https://sunlandwatergardens.com/pond-water-care/