Wade Blair is our newest member of the Sunland Water Gardens team. He gave up an exciting life in the culinary field in Colorado to learn something new.. He is hard working and is always asking questions to learn more. We are happy to have him.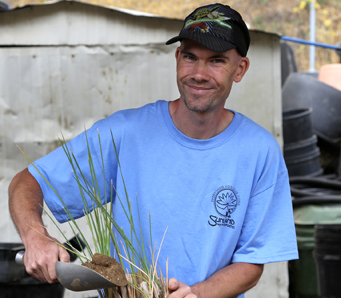 Our team: The Pond Supply Experts
Jeff has been the manager & backbone of Sunland Water Gardens for over twenty years.
[youtube id="CvICRiptX6c" mode="normal" align="center"]
Wade Blair: Pond Supply Expert. Meet Wade one of our in house pond supply experts. Got questions about pond fish, pond lilies, pond pumps, aquatic plants.